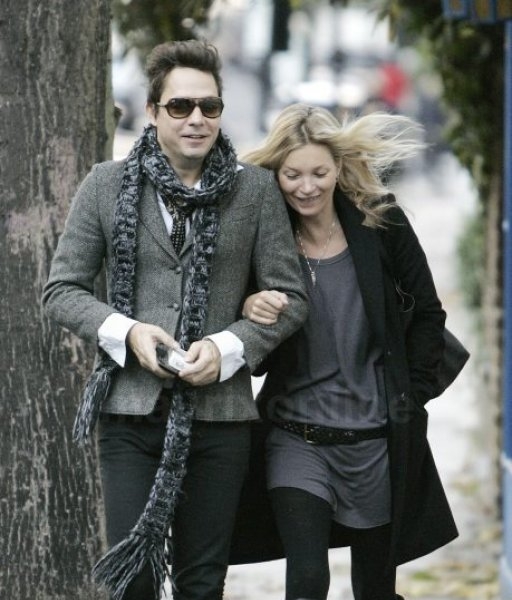 Newlyweds Kate Moss & Jamie Hince Enjoy Autumn In London
Supermodel Kate Moss took an autumnal stroll through London today with husband Jamie Hence of indie band The Kills.
The two lovebirds appeared to be enjoying the crisp weather, while accessorized perfectly so they managed to look chic while managing to stay warm despite the chilly temperatures.
Kate wore a simple grey dress and cinched it at her hips with a belt, pairing that with black tights, black boots & a black coat. She kept her jewelery to a minimum making the look easily achieved by anyone.
Hince matched Moss' effortless outfit by wearing a buttoned up tweed blazer with black jeans and boots, adding a monochromatic scarf to tie the whole look together.
It's nice to see the newlyweds together and enjoying one another's company while out running errands, proving once and for all true love really does conquer all.