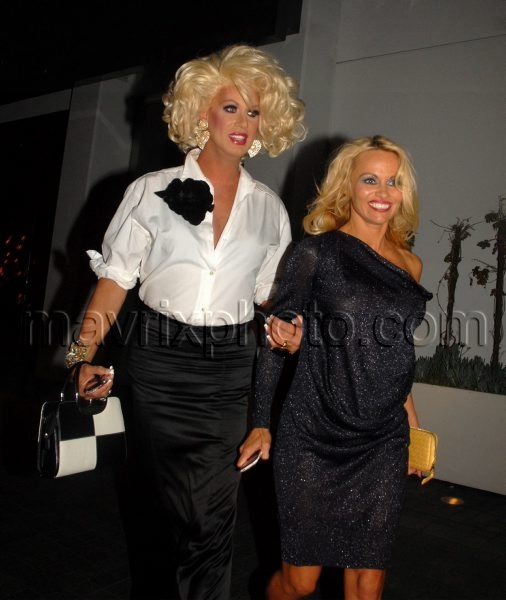 Pamela and Elaine Hit the Town
Everyone's favorite Baywatch Babe, Pamela Anderson just left a hotel on the Sunset Strip as she enjoys a night out on the town with bosum buddy, International Socialite Elaine Lancaster.
Pamela danced the Quickstep earlier this evening on movie night during the tenth season of Dancing with the Stars.
Looks like these two beauties are painting the town red!