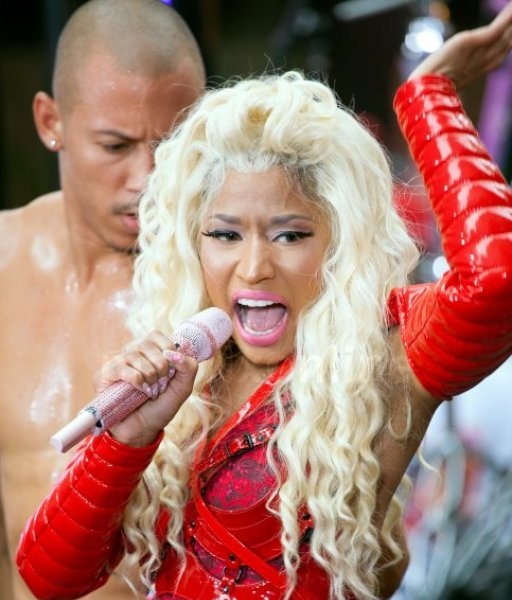 Nicki Minaj Red Hot On Today Show Summer Concert
Nicki Minaj performs live in concert at NBC's "Today" show's Summer Concert Series at Rockefeller Plaza in New York, NY.
Nicki's scorching performance in a red hot outfit was worth the wait for fans who camped out for more than 24 hours to see her live.
Getting the crowd in the jumping party spirit, Minaj performed a live rendition of her Starships calling to the crowd "This is my hometown, New York".
Who was watching? If you missed it, check it out HERE.