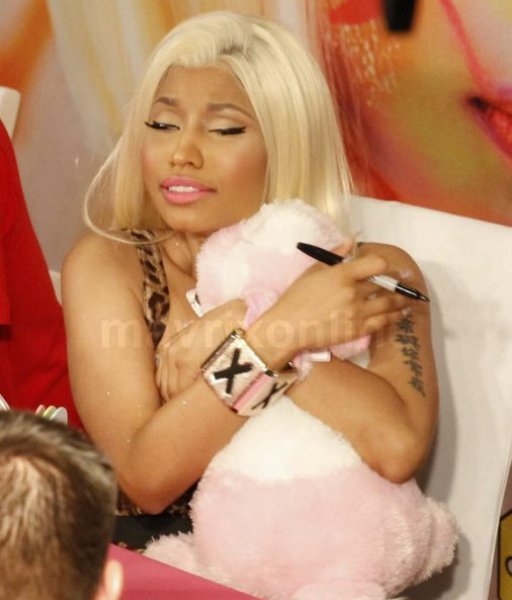 Nicki Minaj Lovely In Leopard At Best Buy Culver City Meet & Greet
Pop star Nicki Minaj is on a whirlwind tour to promote her new album Pink Friday Roman Reloaded arriving in Los Angeles to sign albums and meet fans at the Best Buy in Culver City earlier today.
The "Turn Me On" singer shines in a skin baring leopard patterned dress with leopard tights and a chunky bracelet but the real show stopper is the platinum blonde hair she's continually spotted with, as of late.
Minaj fans include the Easter Bunny, whom stopped by the signing to leave the singer her Easter basket, which include a pink stuffed bunny that Minaj is pictured cuddling up with.
The over-the-top singer has been keeping her outfits relatively lame recently, so we can't wait to see what she wears at her next major meet & greet.