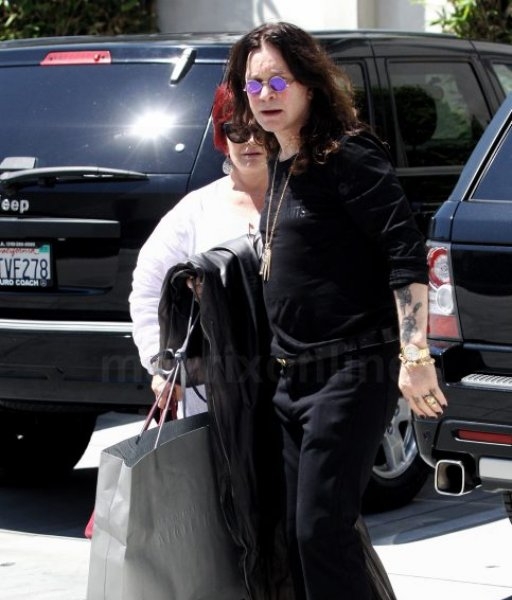 Osbourne Shop Together At Alexander McQueen
Reality star couple Ozzy and Sharon Osbourne get in some shopping together at famed UK designer Alexander McQueen boutique in L.A. Rocker Ozzy wore all black from head to toe while wife Sharon wore a white tunic top with black pants, flip flops and a large red purse matching her flame red hair.
Sharon tweeted on her Twitter page last week that she would be leaving her judge position on NBC's 'America's Got Talent' at the end of this coming season. Sharon's decision took executives of the popular TV show by surprise. Sharon tweeted to fellow judge Howard Stern saying, "My darling @HowardStern, money is not the reason I'm not returning to @nbcagt." No further explanation to her decision was given.