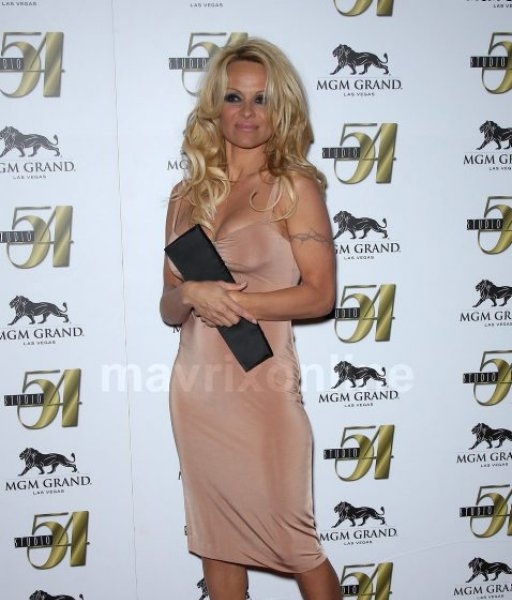 Pamela Anderson Is A Hot Mama Ringing In The New Year At Studio 54
Pamela Anderson fleshes out how to party like a rockstar while posing for photos on the Studio 54 red carpet before performing her hosting duties to ring in the New Year in Las Vegas.
The "Baywatch" beauty took a monochromatic approach to her look for the big bash, sticking with nudes and flesh tone colors that are both flattering and fashionable.
Pamela was accompanied by her pro surfer boyfriend, the handsome and talented Jon Rose, who looked as comfortable posing for photos as riding epic waves.
However, the sexiest thing about Rose is that he's an environmentalist working hard to preserve Earth for many New Years to come, and that's one way to prove you care about ringing in the New Year.