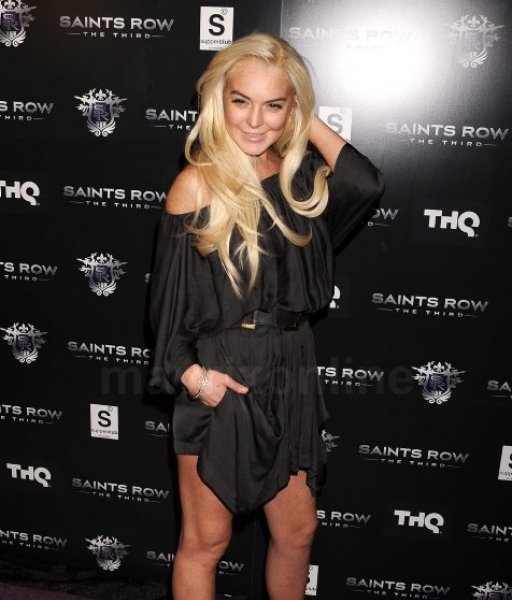 Lindsay Lohan, Carmen Electra & Audrina Partridge Walk The Red Carpet At THQ's 'Saints Row: The Third'
Actress and reformed party girl Lindsay Lohan was all smiles posing for photos on the red carpet of THQ's "Saints Row: The Third" sneak peek preview party.
Lindsay's grin captured the spotlight and some headlines, but actress Carmen Electra and reality show star Audrina Partridge also shone as they stopped to wave at fans and photographers.
This party was to raise awareness for the impending release of the third installment of the Saints Row game, which THQ plans to release in American on November 15th and in Europe on November 18th, 2011.
Check out the trailer: