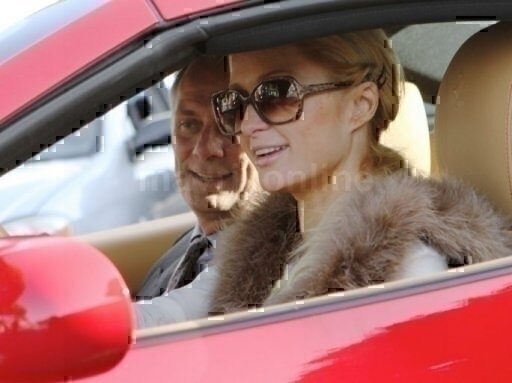 Paris Hilton Parks Her Ferrari With The Help Of Paparazzi Friends
Celebutant, entrepreneur and reality TV star Paris Hilton managed to park her bright red Ferrari with the assistance of some paparazzi who were on hand to take her photo.
The heiress, who has her own Moto GP motorcycle racing team "Super-Martxe VIP" was in a tight spot earlier today when she was trying to get her 2012 California Spyder Ferrari worth about $300,000 out of a very small parking lot.
Instead of giving up, her paparazzi pals did everything they could to help the "Stars Are Blind" singer get her car out of the lot in mint condition.
As recently as this weekend, Hilton was spotted on the red carpet of Terry Richardson's Terrywood exhibit with her sister Nicky. Although, there was no word if they dynamic duo showed up in Hilton's Ferrari.