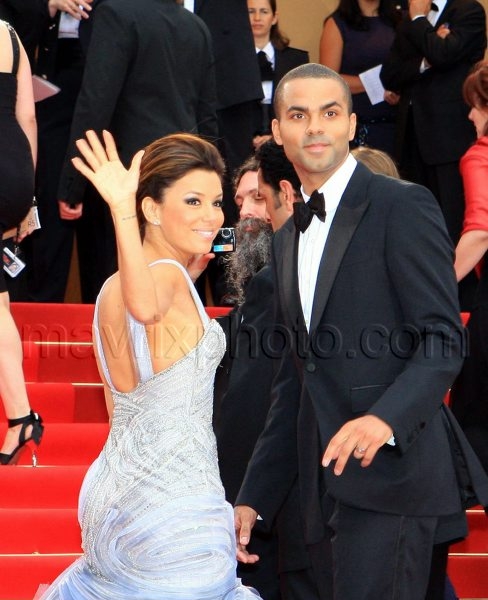 Eva Longoria and Tony Parker at Cannes
I guess it's that time of year again, because I have a ton of pictures from Cannes in my inbox. I swear, it doesn't seem too long ago that I was reporting on Cannes '08. Time flies when you're a celebrity blogger, I suppose.
Anyway, Eva Longoria and Tony Parker went to the premiere of Bright Star yesterday. It doesn't really matter if the movie was any good, because Eva stole the freakin' show in that dress. It looks amazing on her!