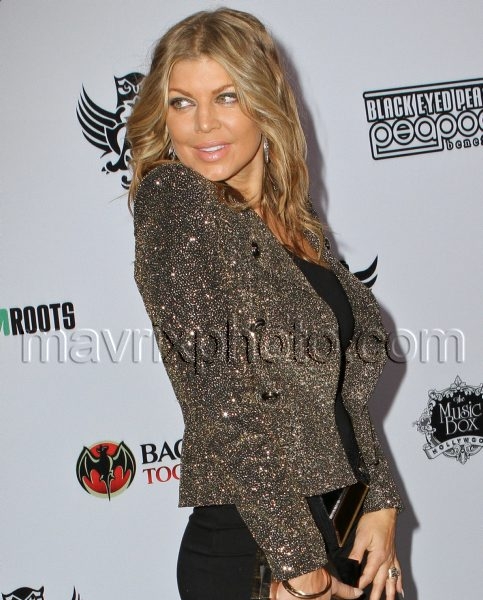 Peapod Benefit Concert
As the music industry gears up for the 53rd Grammy Awards recording artists and music execs were out in force last night for the 7th annual Peapod Benefit Concert.
Put on by the Grammy winning group The Black Eyed Peas and to benefit will.i.am's scholarship program that helps send students to college, the concert was held at Music Box Theatre and featured acts by Bobby Brown, Natasha Bedingfield, John Legend and Ciara.
Making another delightful fashion spectacle The Black Eyed Peas arrived and performed in sparkling and studded glam jackets, Fergie standing out among the crowd, as usual, in her sexy black mini.