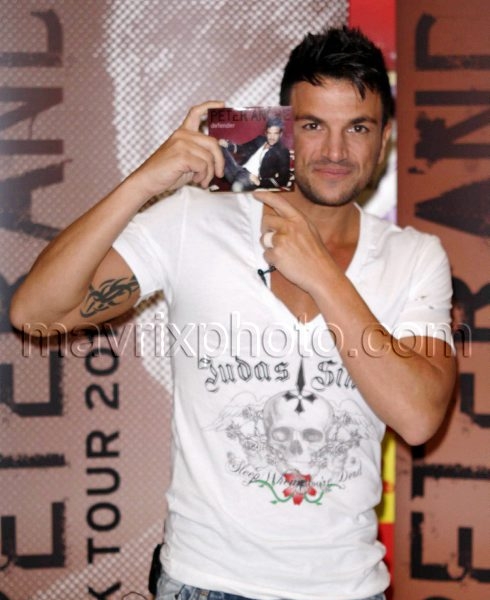 Peter Andre the Defender
A defender 'til the end. Pop singer Peter Andre excited his fans today with a CD signing at ASDA shopping centre where he posed with a copy of his new single Defender and with lucky admirers.
Soon after the signing where eager fans had camped out the night before to make sure they were at the front of the morning queue, Peter posted a video to his Twitter account graciously thanking all those who came out.
Peter, who has kept tightlipped about any possible romances, looked happy to be out and about promoting his music and just doing his thing.
Defender is available at ASDA and iTunes.