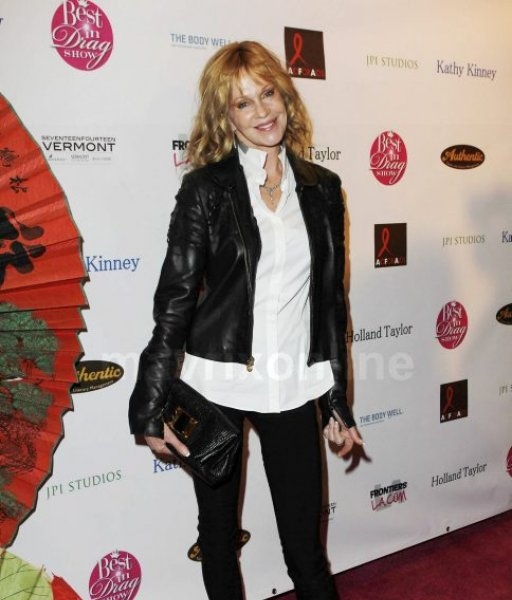 Melanie Griffith Fabulous At Fifty Attending 'Best In Drag' Fundraiser
Melanie Griffith proves that age is but a number at the 9th Annual "Best In Drag Show" Fundraiser held at the Orpheum Theatre in Downtown Los Angeles.
54-year-old Griffith looked fabulous in tight black pants, a white dress shirt, a black leather jacket & super high black heels.
Griffith's secrets for aging might come from her famous mother, model & actress Tippi Hedren who managed to mature in an elegant and graceful way.
Melanie's latest project, Yellow by famed screenwriter and director Nick Cassavetes is currently in post-production.