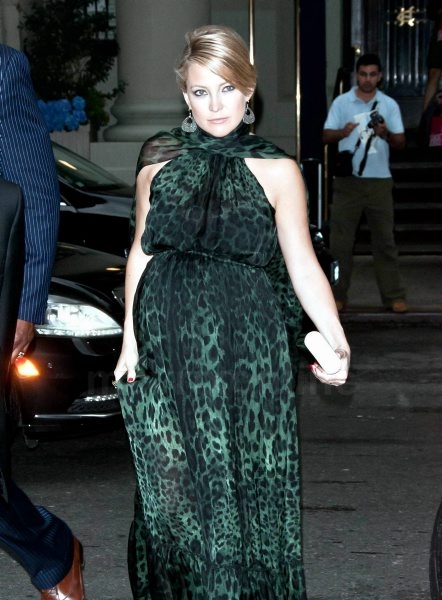 Pregnant Kate Hudson At MindUp
Pregnant starlet Kate Hudson looks beautiful in a green leopard-print flowing gown. She and Kurt Russell, who stopped to take a photo with a fan, spent a night out together in New York supporting the The Hawn Foundation at their MindUp Launch Party.
Hudson is recently engaged to Muse frontman Matthew Bellamy and the couple are expecting their first child together soon. The actress already has one child, Ryder, from her first marriage to Chris Robinson, singer of the Black Crowes.