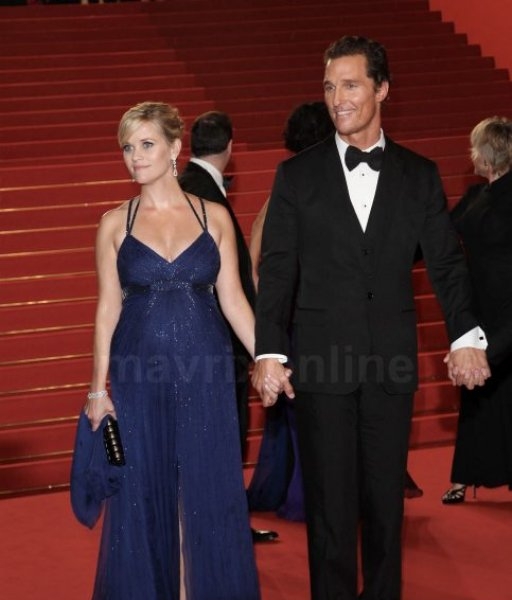 Pregnant Reese Witherspoon Glows At Mud In Cannes
Reese Witherspooon is absolutely glowing in a royal blue gown that shows her of growing baby bump beautifully.
And if it wasn't for the fact that these two Sotherners were already taken, don't you think Reese and Matthew make a lovely couple? Just saying….
The actors were at the red carpet photo call in Cannes for their movie Mud.