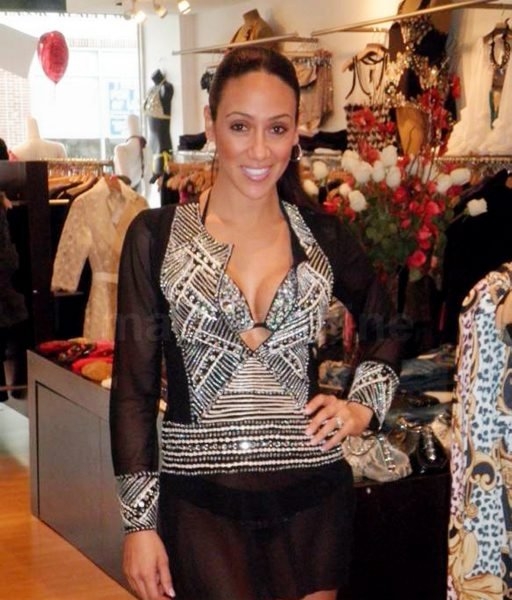 The Realist Housewife Of New Jersey, Melissa Gorga Shows Off Bikini Body In HOLT Swimwear
Sexy Melissa Gorga highlighted her toned and taught body in a dazzling bikini and coverup from HOLT Swimwear while doing some shopping at REVE Boutique in New Jersey.
The 32-year-old mother proved that having children can amplify your sex appeal when she posed for photos in the sparkling Lola bikini, which is hand painted and perfectly played up Gorga's best assets.
She paired the bikini with the Kim coverup, which has an embellished front and is perfect for making a splash on the world famous Jersey Shore while having some fun in the sun!