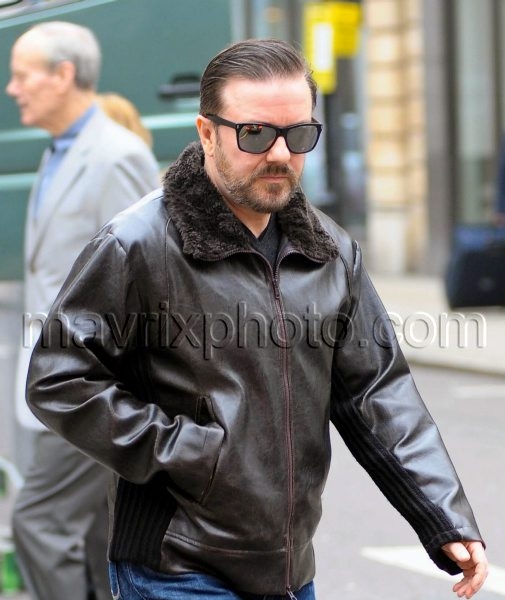 Ricky Gervais Comic Relief
Funny man Ricky Gervais kept a low profile yesterday as he left the studios of BBC Radio 1 despite just having done his part to help raise nearly $4 million for Comic Relief!
A day before Red Nose Friday Ricky, looking casual in a leather jacket and jeans, appeared on the special edition of Chris Moyles and Comedy Dave's morning show that ran for a wild 52 hours.
The duo, whom Ricky chatted with during the Guinness World Record breaking broadcast, pulled off the stunt for Comic Relief…surely Ricky was happy to have been involved.