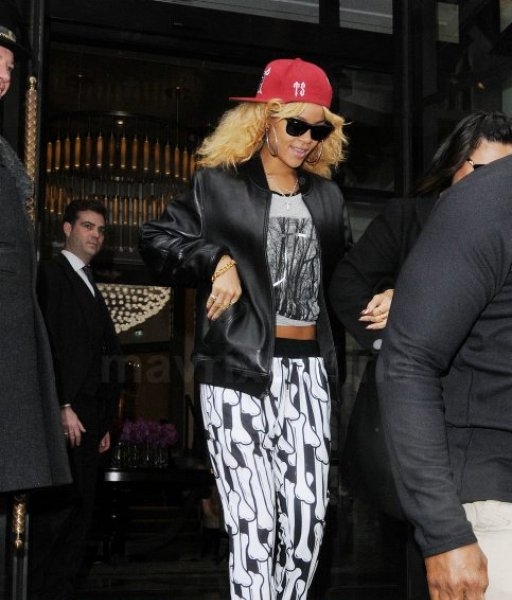 Rihanna Finds Love In Casual Baggy Pants While In London
Rihanna kept things low key while exiting from her London hotel after a week of rumors swirling about guests at her birthday part this past week.
The "We Found Love" singer seems to be doing a good job of keeping her lovers interested by not being too high-maintenance, you can see from her casual outfit that Rihanna knows how to enjoy her downtime.
Even thought we've become accustomed to seeing the "S&M" singer out and about with a much more glamorous look, it's lovely to see that she's just like everyone else.
We're very interested to see what Rihanna decides to wear next on her visit to London.