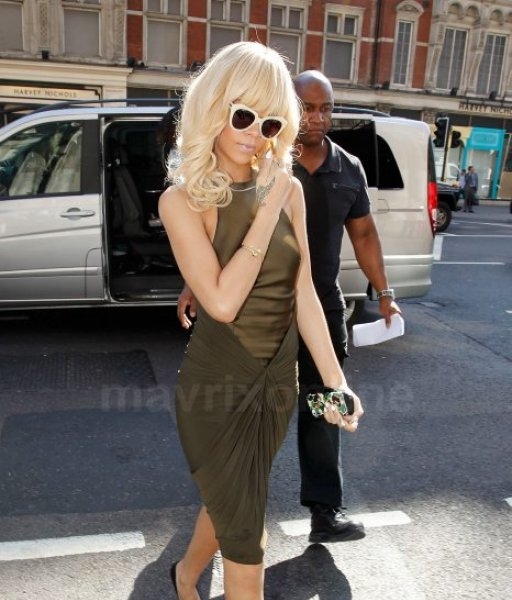 Rihanna Gets Military In An Olive Dress Arriving At Battleship Press Junket
Rihanna has been firing on all cylinders lately, as she's been touring through London to publicize her new film Battleship at the Mandarin Hotel.
The olive dress has definite military influences, which is a great start for Rihanna who portrays a member of the navy on a battleship who has to defend Earth from an invasion of alien beings.
The singer looks effortless and has managed the transition from pop star to actress in an effortless, which has her appear perfectly poised, but without sacrificing any fun in the process.
The film, which also stars Liam Neeson, Alexander Skarsgard and swimsuit model turned actress, Brooklyn Decker is set to for a May release