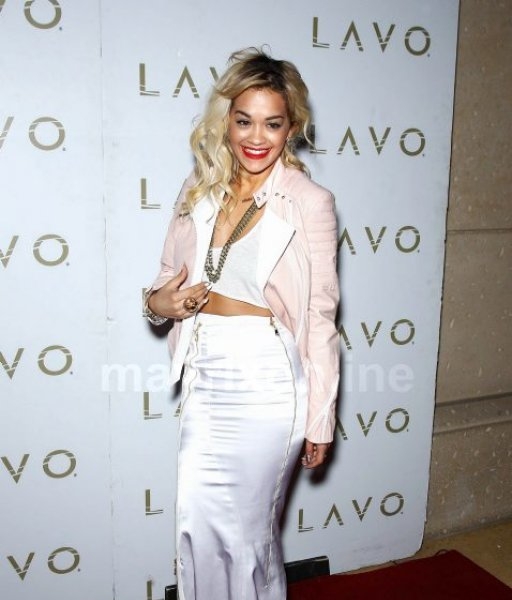 Rita Ora Hits Vegas Host LAVO Nightclub
British singer Rita Ora made her Las Vegas debut by hosting Stereo Saturdays at LAVO Nightclub inside the ritzy Palazzo Resort and Casino.
The 21 year old blonde bombshell who is taking the music world by storm, wore a white top with a floor length white satin skirt and baby pink motorcycle jacket.
Her debut album, 'ORA,' which is on Jay Z's Roc Nation label hits the UK shelves on Aug. 28th and is set to release in the US in the fall.
Her album features collaborations by J. Cole, will.i.am and Tinie Tempah on her Drake-penned single R.I.P. Rita is set to perform in Philadelphia at Jay Z's Made in America Festival in September.