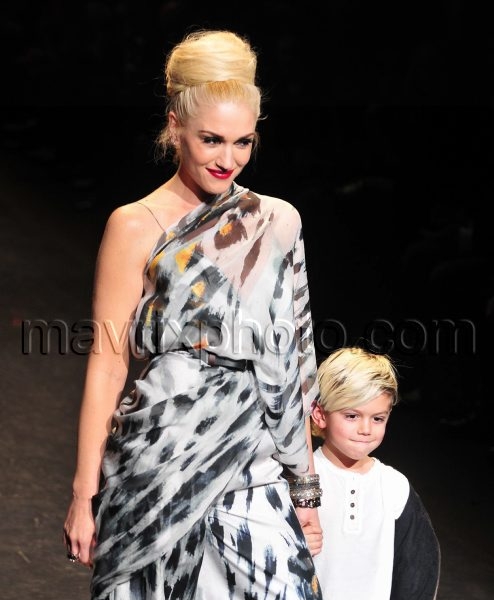 Gwen Stefani L.A.M.B.
Singer and fashion designer Gwen Stefani sure has come a long way since 2003 when she launched her fashion label L.A.M.B…
…and we're loving every minute of it!
Last night during Mercedes-Benz Fashion Week in New York Gwen strutted her stuff down the catwalk after models gave us a taste of L.A.M.B.'s latest. Yet another fun collection that lives up to its description as a 'flirty rocker label representing Gwen Stefani's style, music and personality'.
Apart from the clothes, the night's best moment had to be when Gwen's little lad Kingston joined her on the catwalk…like mother like son!