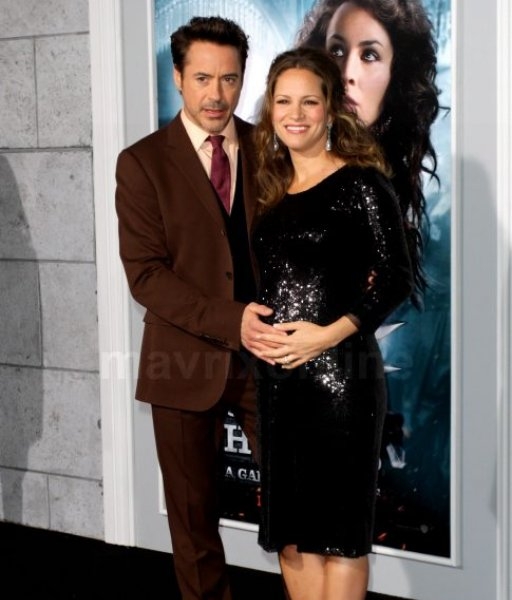 Robert Downey Jr. & Wife Show Off Growing Baby Bump At Sherlock Holmes: Game Of Shadows Premiere
Robert Downey Jr. has a lot to be thankful for this holiday season, including the premiere of a new blockbuster film and a new baby on the way.
While attending the premiere of his new film Sherlock Holmes: Game Of Shadows at the Village Theater in Los Angeles, the actor showed off his wife, Susan's growing baby bump while posing for photos on the red carpet.  The two are purportedly having a baby boy next spring.
Additionally, costar Rachel McAdams was also on hand for the premiere wowing fans with a silver Marchesa evening gown that almost managed to steal the spotlight from Downey's baby bump, no east feat indeed!
The film's director Guy Richie also posed for photos with girlfriend Jacqui Ainsley, who stunned in a sexy red evening gown.