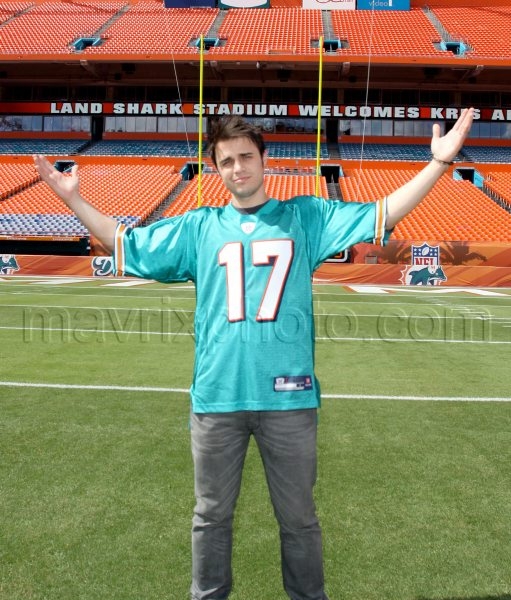 Kris Allen's Getting Ready for his Big Night
Kris Allen has a pretty big night ahead of him on Sunday, when he'll be making his first live performance at the Miami Dolphins Tailgate Stage at Landshark Stadium in Miami. Of course, he's got nothing to be nervous about — he didn't win American Idol for nothing you know.
While we're on the subject of AI, let me 'fess up to something: I was totally a member of Team Kris from the start. Yeah, I loves me some Adam Lambert, but Kris has an understated hotness about him that I really dig. And he seems like such a nice guy, too. I hope he nails it on Sunday!