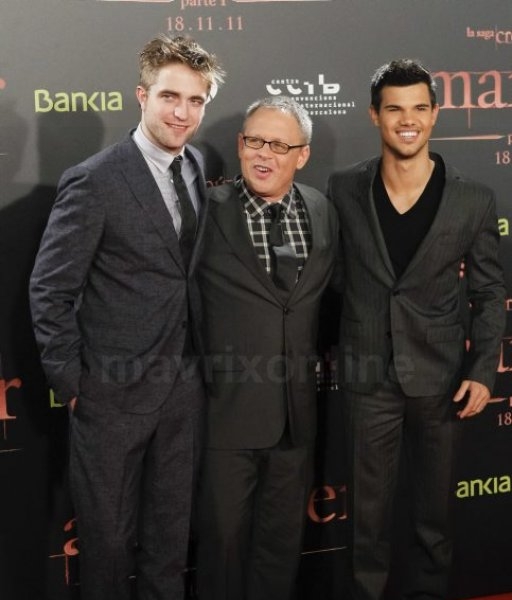 Robert Pattinson & Taylor Lautner Feel The Love At The Twilight Saga: Breaking Dawn Part I In Spain
Robert Pattinson cozies up with The Twilight Saga: Breaking Dawn Part 1 costar Taylor Lautner at the Spanish premiere of the film at the CCIB in Barcelona.
The dynamic duo came together for photos, which need captions like Team Edward or Team Jacob because whenever these two actors come together that's the first thing on people's minds.
Still, the two never seem to tire of each other's company, which is awesome since they're pretty much stuck at the hip for this media tour to promote the fourth installment of the Twilight series.
But what I'm mostly concerned about is where Kristen Stewart was during the taking of these photos. I need more of her awesome fashion choices in my life right now.