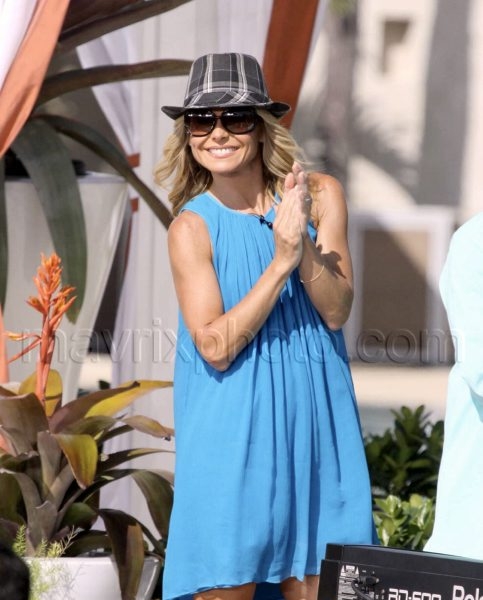 A Kelly Ripa Photo Montage
Here's what I want to know: since when did Florida get so many monkeys? It seems like every picture I see of Kelly Ripa in Miami either has monkeys or bikinis in it. Maybe that's what their new slogan should be: Come to Florida, we have monkeys, bikinis and ridiculously swanky hotels!
Hell, they'd have me at the monkey part. I love monkeys. The bikinis, beaches and swanky hotels are just a bonus. No wonder so many celebs vacation there!