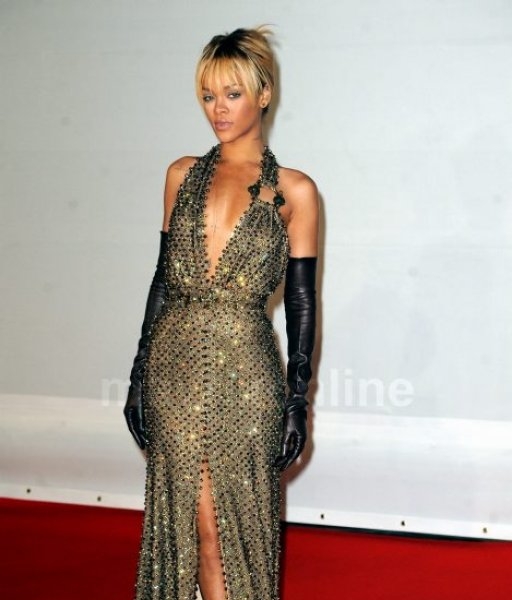 Rumor Has It Adele & Rihanna Stunned At The 2012 Brit Awards
The most recognizable voices in pop music, Adele & Rihanna were two of the main attractions at the 2012 Brit Awards held at the 02 Arena in London.
Both singers have had an exceptional year in music with Adele sweeping the 2012 GRAMMY Awards and Rihanna bypassing Madonna to make Billboard history as the woman with the fastest twenty Top 10 singles on the Hot 100!
As she has been known to do, Rihanna made a splash with a simple gold & black halter dress with a stunning slit that mirrored it's very own plunging neckline, pairing the whole thing with strappy heels and over-the-elbow leather gloves.
Adele opted for something a little more conservative, wearing a black, sweetheart neckline floor length gown with her iconic hairdo and classic makeup.
The duo turned the heads of fans, photographers and eventually the world in their moment on the red carpet of the 2012 Brit Awards.