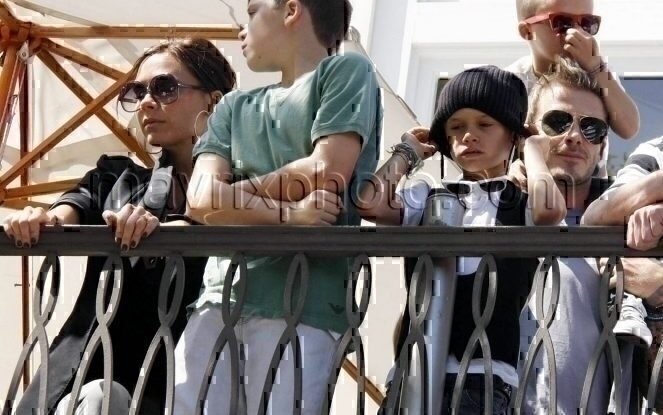 Jonas Vs Beckhams
The Jonas Brothers put on a free concert over the weekend for a crowd of screaming fans, question is… who were the fans screaming for?
Our spy tells us that all eyes were turned to the famous Beckham gang who watched the performance from a balcony.
The kids, Romeo, Brooklyn and Cruz, really seemed to enjoy the show, so at least someone was watching the concert!