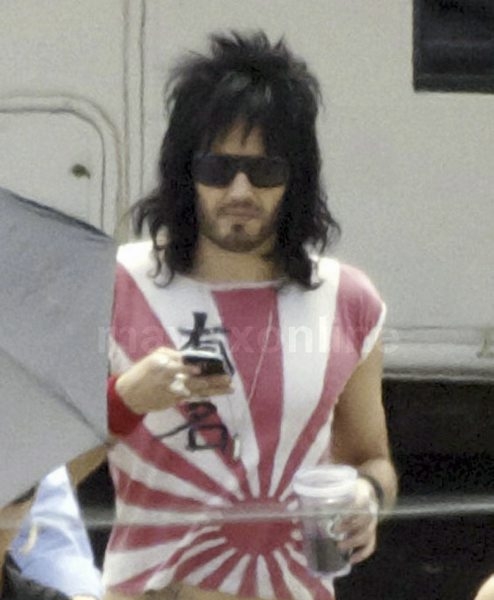 Russell Brand Goes Rock & Roll
Russell Brand goes all out rock & roll 80's style…. and we love it! Who knew a Mullet hairdo could still look so cool?
Russ was spotted filming for the new movie Rock of Ages in South Florida along with Alec Baldwin while Brand's lady love, Katy Perry, was sunning herself in the garden of their luxury rented house. More on that to come later!