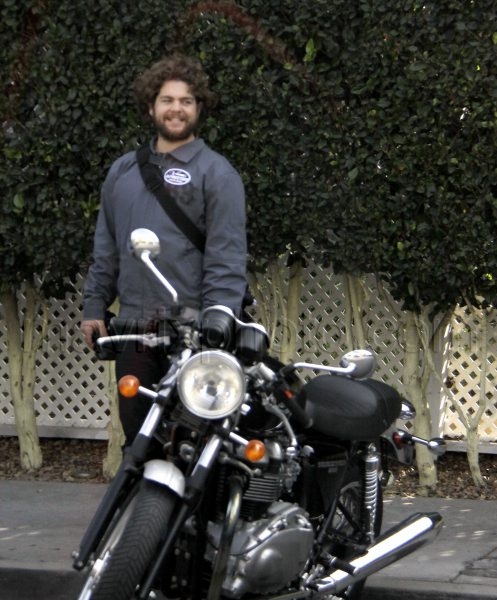 Exclusive! Jack Osbourne Triumph Motorcycle
Jack Osbourne was all smiles as he admired his vintage Triumph motorcycle while out for a ride in West Hollywood. The reality TV star has been sporting a trendy beard lately, and it looks like it's growing bigger every day. I'm totally digging it!
On a totally different note, happy birthday to Jack! Today he turns the big 2-4.