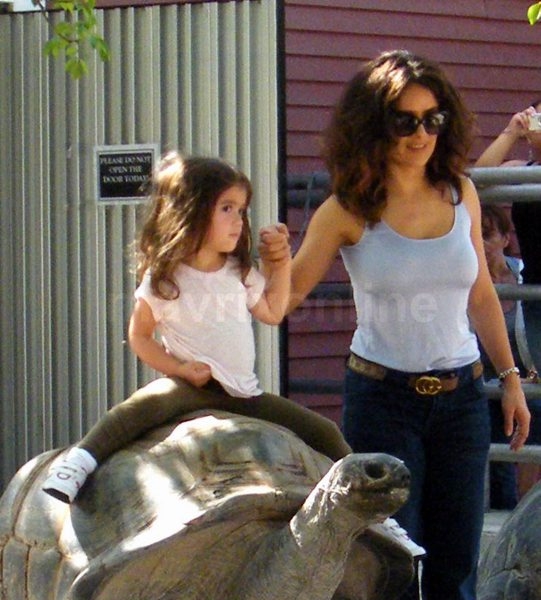 Salma Hayek And Daughter Ride Tortoise
Beautiful actress Salma Hayek and her daughter Valentina Paloma, born in 2007, enjoyed a fun day out together at the Tortoise Exhibit at Jungle Island. Both mother and daughter each rode on a giant tortoise at the animal tourist attraction in Miami over Easter weekend.
Salma married Valentina's father, French businessman Francois Henri Pinault, in February of 2009.