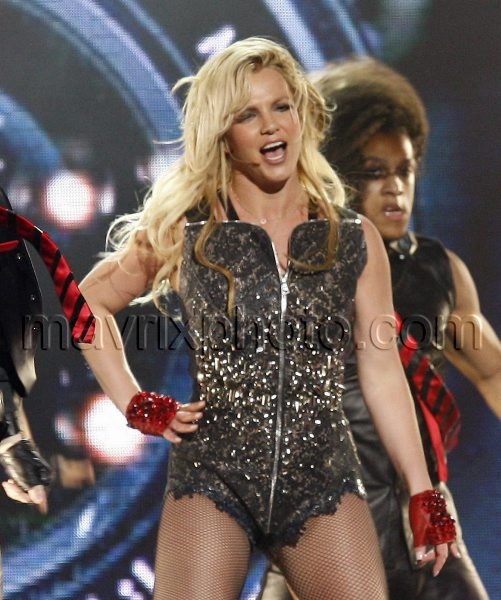 Britney Spears Live on Kimmel
Britney Spears is back baby!
Following her surprise performances in Las Vegas Britney Spears shakes it on "Jimmy Kimmel Live!" promoting her seventh studio album Femme Fatale.
Britney danced around stage in three fun sparkly form-fitting bodysuits that flattered her figure.
And with her life back on track Brit, who has been splitting her time between work and family, seems to be doing well and will soon start up her North American summer tour while her ex-husband Kevin Federline prepares to welcome his fifth child into the world.