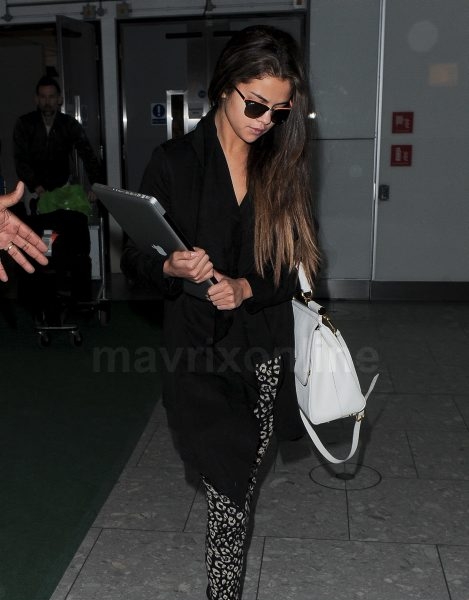 Selena Gomez London Heathrow Airport Arrival
Pop singer/actress Selena Gomez was spotted arriving at London Heathrow Airport from a Las Vegas flight after attending the 2013 Billboard Music Awards over the weekend.
Selena kept things comfortable in a black top, black patterned leggings, black jacket and accessorized with black loafers, large white purse and Ray Ban sunglasses. The 20 year old starlet was also seen carrying an Apple laptop as she walked though the airport.