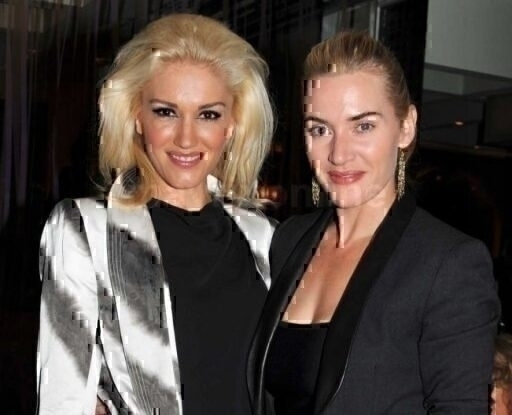 Gwen Stefani & Kate Winslet Cook Up A Good Time At The Chef Giorgio Locatelli Book Launch Party
Hot mamas Gwen Stefani and Kate Winslet showed up for the launch of Chef Giorgio Locatelli's new book "Made In Sicily" at Locanda Locatelli restaurant in London.
Gwen, who recently celebrated her 42nd birthday, by going to the dentist, showed up to the event with a super big mod blowout that complimented her edgy outfit perfectly while Winslet wore a form fitting black cocktail dress and matching blazer with a leather collar.
I'm sure the twosome took home the cookbook to inspire new ideas to feed their families because coming up with new recipes is always a chore.