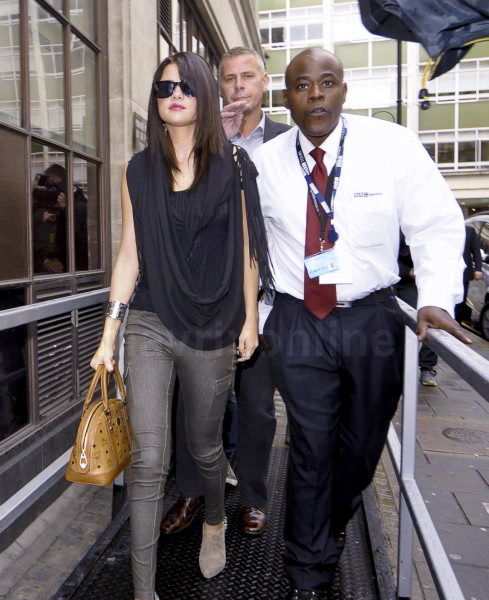 Selena Gomez In London
Despite the drizzle, the beautiful Selena Gomez stops to greet fans as she makes her way about town visiting her PR firm and dropping by the BBC studios for an interview.
Gomez is in an interesting position this week. Riding high in the charts is usually a great place to be, but bumping boyfriend Justin Bieber from the number one spot on the Social 50 chart could be classed as an awkward moment maybe?
Just saying……