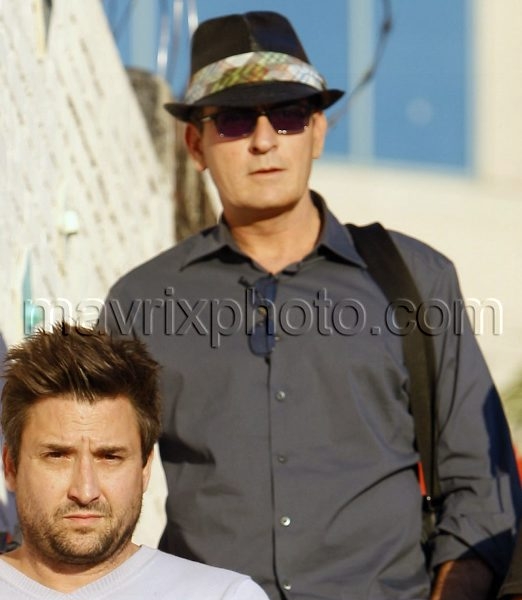 Sheen All Smiles
Infamous actor Charlie Sheen appeared relaxed and smiling as he left an acting studio in LA despite recent stories of alleged violent happenings at a New York hotel with Capri Anderson, a reported porn star.
Sheen, who was rumored to be under the influence of drugs at the time of the debacle, smiled and kept his face sheilded with sunglasses and a fedora as he walked with others.
The troubled actor is currently working on the very successful US sitcom "Two and a Half Men" for which he reporteldy earns $2 million per episode.