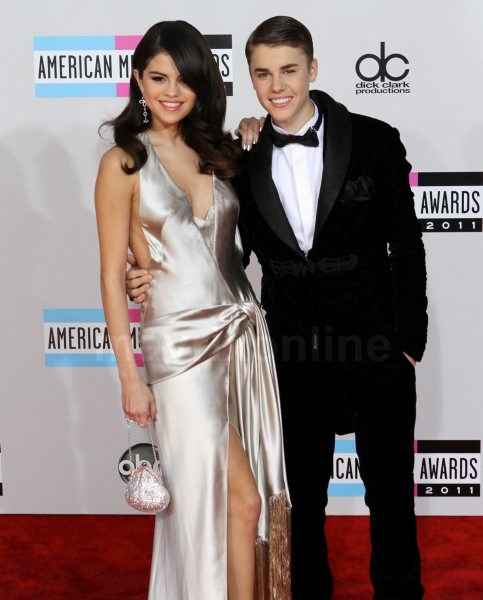 Selena Gomez's Parents Opposed To A Bieber Reunion
It's been reported that Selena Gomez's parents are strongly opposed to her reuniting with ex-boyfriend Justin Bieber. The 21 year old songstress and 20 year old pop singer were spotted last Friday enjoying a romantic get together in McAllen, Texas.
According to reports, Selena's mother Mandy and stepfather Brian Teefey are said to be worried about her and believe that the break-up with Justin was responsible for her rehab stint back in January. A source told a publication that "It's definitely against [Mandy and Brian's] wishes. They'e doing their best to supervise them. They're tolerating it as long as they know that there is someone who has eyes on them all the time."
Despite attempting to keep a watchful eye on the pair, Selena's parents have limited say in her life and a source added, "They don't have any control over her. She's pulling the, "Who makes the money around here?" card!" The source went on to say that Selena's parents know they cannot ban her from seeing Justin and that she keeps changing her phone number to one they don't have access to.
The couple were seen sharing breakfast together & spending time at Don Pepe's Restaurant in McAllen. Lori Johnson, the restaurant manager, told a publication that the two were all over each other. "They were kissing. They were sitting next to each other hugging and kissing in front of the staff. They weren't hiding it and seemed to be boyfriend and girlfriend."