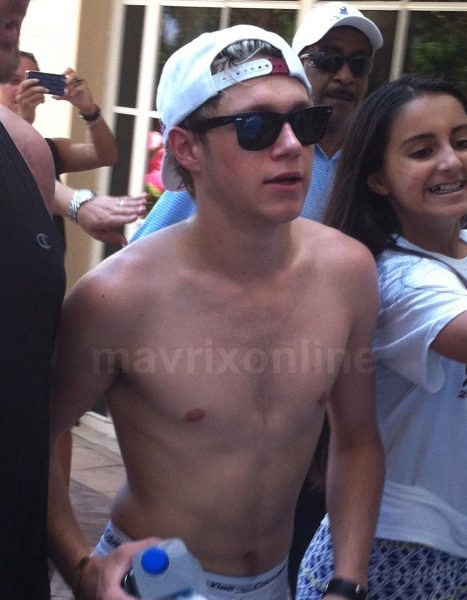 Shirtless Niall Horan Mobbed in Miami
Naill Horan of "One Direction" was mobbed by fans as he made his way to his Miami hotel. The shirtless heartthrob was seen wearing blue stripe swim trunks with slippers as security kept close by as they made their way through the throng of screaming girls.
Niall along with the rest of his "One Direction" band mates are in Miami preparing for their US tour.