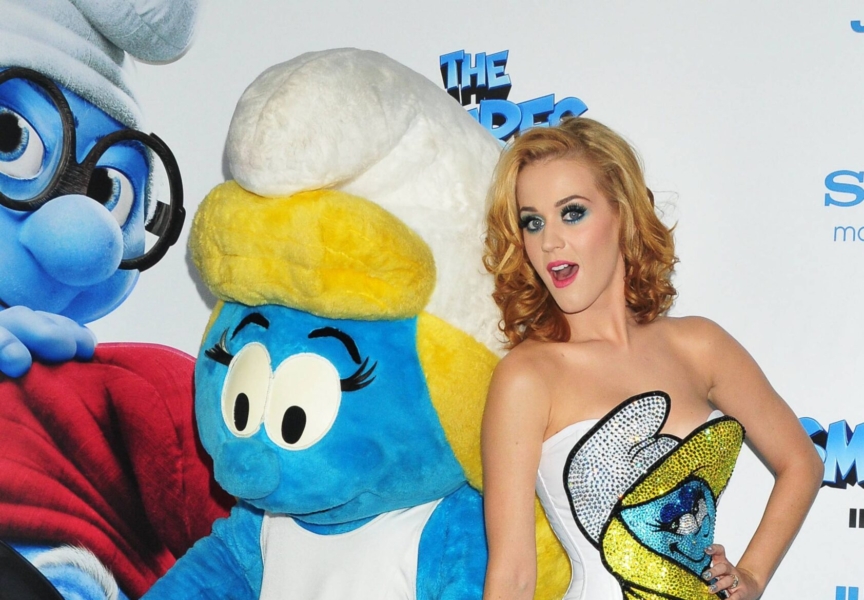 Smurfs World Premiere
A newly blonde Katy Perry ( just like Smurfette) looks stunning as usual in a corseted Smurfette dress at the World Premiere of Columbia Pictures' 'Smurfs' at the Ziegfeld Theater in New York today.
Also joining Katy on the red carpet were Sofia Vergara, Brooke Shields, Neil Patrick Harris, Melissa Joan Hart to name a few.
Smurftastic!