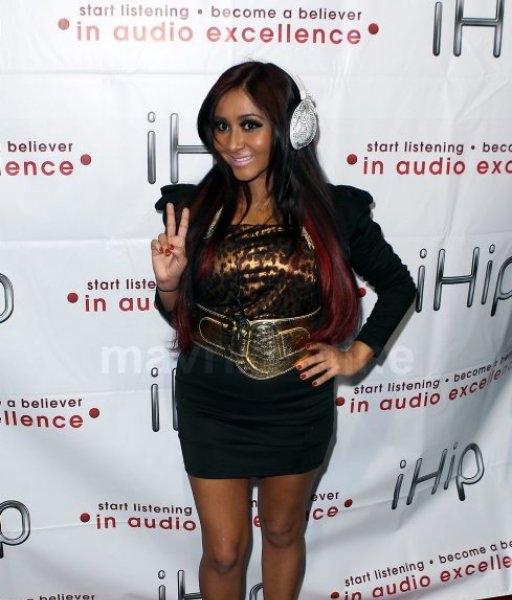 Snooki Brings Jersey Shore To CES With iHip Collaboration
Everyone's favorite "Jersey Shore" Nicole "Snooki" Polizzi party girl brought her expertise to the table at the 2012 Consumer Electronics Show in Las Vegas through her collaboration with the music accessory distributor iHip.
Snooki explained that the music she's so famous for dancing to on her hit MTV show has to have the perfect sound and blinged out look when she's busy listening to it at home saying:
I freakin' love headphones and I'm really excited about it.
The reality TV star posed in a several sets of the headphones including a leopard print pair, which were totally Snooki.