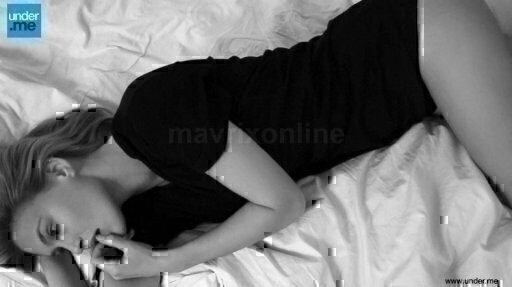 Supermodel Bar Refaeli Debuts Commercial For Under.Me Her Line Of Men's Underwear
Sexy Israeli supermodel Bar Refaeli can now add designer to her roster of awesome achievements, as the 26-year-old has launched a line of underwear for men called Under.Me.
The blonde beauty debuted the line with a racy ad where Refaeli let's her most precious asset do the talking, her body, which hit the internet earlier today.
During the ad, the bikini babe bares all while before putting on the men's undergarment before participating in various male associated tasks, which included mowing the lawn, cleaning the pool and practicing some baseball swings.
The underwear line falls into the ideal behind Refaeli's own view on clothing, that the things we wear should be both comfortable and visually appealing.  She explained:
I don't want my clothes to define me. And that's the idea behind under.me – a focused collection of beautifully-made basics that look good and feel amazing. That's all I need, because underneath my clothes lies the real me. Nothing else.
Underwear that is comfortable, chic and worn by one of the most beautiful women in the world?  That sounds like a dream worth purchasing.
Check out the commercial for Under.Me here.