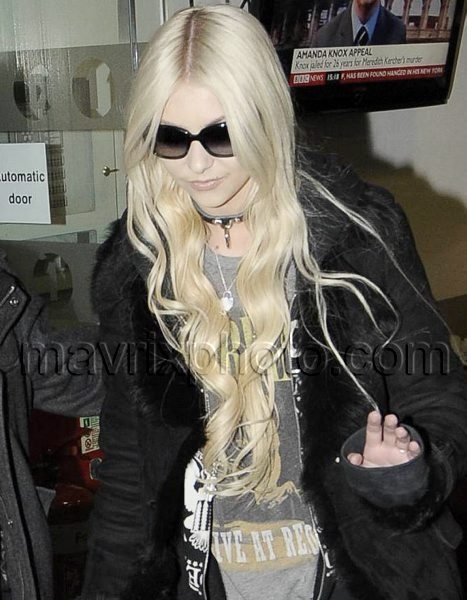 Taylor Momsen BBC Radio
The Pretty Reckless singer Taylor Momsen was playing it super cool this afternoon as she left the studios of BBC Radio clad in a leather collar and warm black jacket.
Taylor, who recently denied the negative rumors of her hiatus from the TV show Gossip Girl, reportedly saying she is still very much a part of the show, appeared on BBC Radio 1 with her band to have a chat and perform a cover of Cee Lo Green's Forget You.
Jet setting Momsen is currently on a mini UK tour with Reckless to promote their debut album Light Me Up.