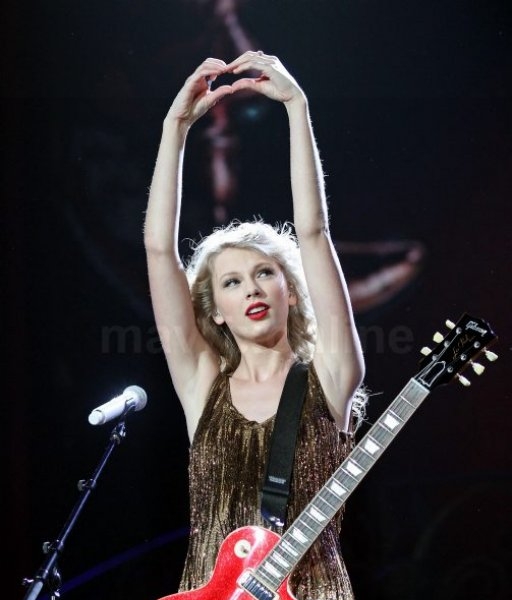 Taylor Swift Has A Fairytale Concert At The RBC Center In Raleigh
Taylor Swift brought her "Fairytale" Speak Now World Tour to her fans at the RBC Center in Raleigh, North Carolina with lots of sparkle, magic and love.
Taylor illuminated the stage with a gold fringe dress that she's been known to wear while performing onstage with her bright red guitar and signature red lipstick with her opening number "Sparks Fly."
Swift's parents, who sacrificed to make sure their 21-year-old daughter could achieve her dream were in the audience, and Swift announced this to her fans who cheered them on.
Only last week, Swift was named country music's Entertainer Of The Year, and her crowd pleasing performance in Raleigh, proves that the award was rightly given to country music's darling.