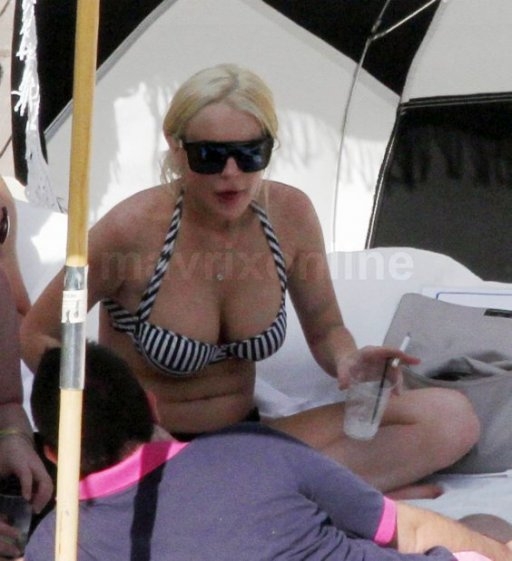 Lindsay Lohan Suing Mad At Drinking Reports At Post SAG Party
It seems Lindsay Lohan can't catch a break.  Rumors swirled around the reformed party girl earlier this week, when it was reported that she had been drinking at a post Screen Actors Guild Awards party at the luxurious Chateau Martmont in the heart of Hollywood.
Lohan, however, finds nothing amusing about the gossip, as she's dedicated to her sobriety and has been working tirelessly to prove that she's turned a new leaf.
Although Lohan admits she was at the party, she says at no point did she ever drink any alcohol and spent the evening talking to fellow sober actor Alan Cumming.
Currently, Lohan is purportedly seeking legal advice in order to squash said rumors, which may pose a risk to not only her sobriety, but her career, as she's planning on making a comeback to acting.