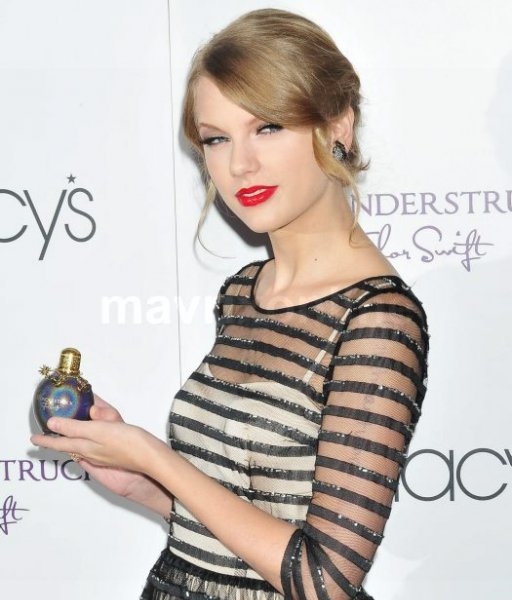 Taylor Swift Smiles As She Holds Wonderstruck Her New Perfume At Macy's Herald Square
Taylor Swift, the most adorable face in pop music has launched her new fragrance, "Wonderlust" the same week she was bestowed with the honor of being named Billboard's Woman Of The Year.
"Wonderlust" was inspired by a line in Taylor Swift's song "Enchanted" with the lyrics, "I'm wonderstruck, blushing all the way home."
Included in the fragrance gift pack are trinkets that represent items in Taylor's New York City home, giving Taylor's fans the ability to smell, feel and related to the singer.
At 21-years-old, Taylor Swift is the youngest woman to win the Woman Of The Year award from Billboard Magazine. Past winners of the Billboard's Woman Of The Year include Beyonce Knowles, Reba McEntire & Fergie.