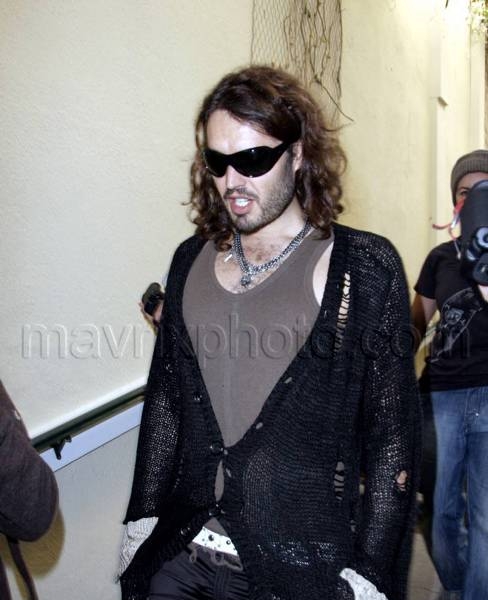 Russell Brand is Surprisingly Hot
Okay, so the black mesh cardigan with the brown tank top probably wouldn't have been my first choice of outfits, but besides that Russell Brand is kind of sexy. He needs to quit fighting his hotness and just embrace it. He doesn't even have to cut his hair if he doesn't want to! As long as he stops dressing like a homeless pirate, he'll be making progress.
Speaking of pirates, the Mavrix photographer asked him about being nixed from the new Pirates of the Caribbean movie, but Russell didn't have anything to say about it. It's such a shame, too, because I'm overdue for an exclusive quote!
Update: We've been linked to on Fark.com! Hey Farkers: the person who writes the best comment on this post will earn a free month's TotalFark subscription, courtesy of MavrixOnline. Comment away, let the best Farker win! (Please include your Fark.com screenname, so I know who to donate the subscription to.)