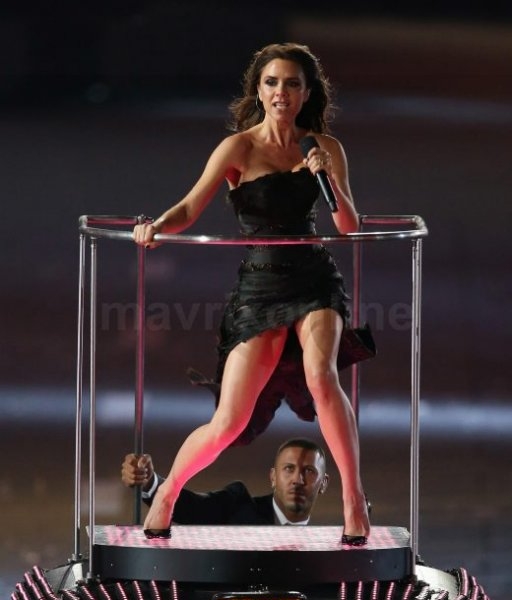 The Spice Girls Reunite At Olympic Closing Ceremony
Victoria Beckham, Geri Halliwell, Emma Bunton, Melanie Chisholm and Melanie Brown of 'The Spice Girls' reunite at the star-studded closing ceremony of the London 2012 Olympic Games.
The spicy ladies sang their hits "Wannabe" and "Spice Up Your Life" while riding around the Olympic Stadium atop bedazzled taxi cabs.
This marks the first time the British 90's group has performed together since their reunion tour more than four years ago.
Victoria made a appearance earlier in the show when one of her designs appeared in the portion of the evening honoring British fashion.