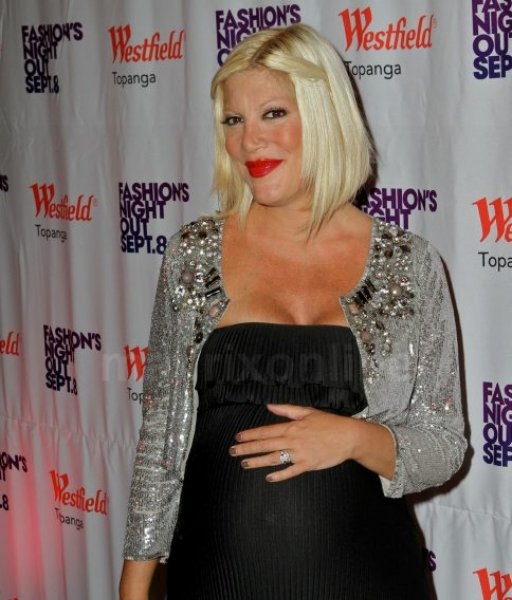 Tori Spelling Adds Sparkle to Fashion's Night Out
Fresh off of her appearance on Big Brother, a super preggo Tori Spelling still managed to add some sparkle to Fashion's Night Out at the Westfield Topanga Mall in LA last night. That cardigan is to die for, isn't it? It's bling-encrusted kittens and sunshine in a wearable form, and I wants it like that creepy troll thing from Lord of the Rings.
If I had a belly full of almost fully-grown baby and two small children, I probably wouldn't have the time or energy to brush my hair — but here's Tori, looking all fab and put together. On top of that, she's still working! She's sort of my hero.