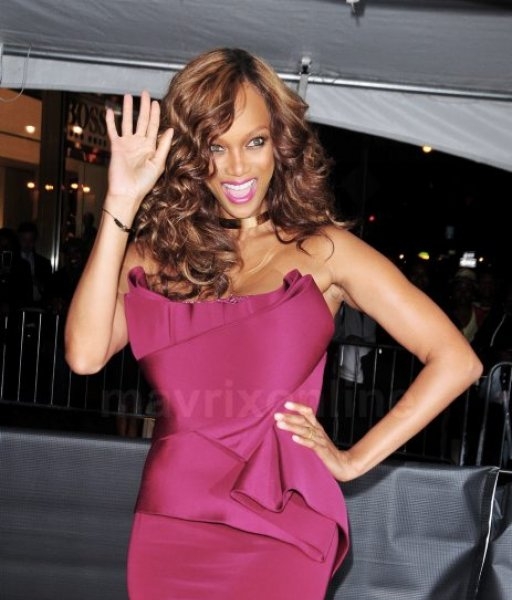 Tyra Banks Invokes Magenta Magic At The Time 100 Gala In New York
Former super model, talk show host, author and reality star Tyra Banks enraptured herself in attention while posing for photos at the TIME 100 Gala celebrating TIME'S 100 Most Influential People In The World at Jazz at Lincoln Center.
Banks sashayed down the red carpet in an eye catching, avant garde fuchsia floor length gown, catching the attention of other party goers, photographers and fans.However, Banks wasn't the only stunner at Frederick P. Rose Hall, Home of Jazz at Lincoln Center in New York City.
Additionally Barbara Walters, Claire Daines & Tilda Swinton were also in attendance, while Secretary of State, Hillary Clinton, gave the keynote address to attendees and honorees, congratulating them on their achievements.