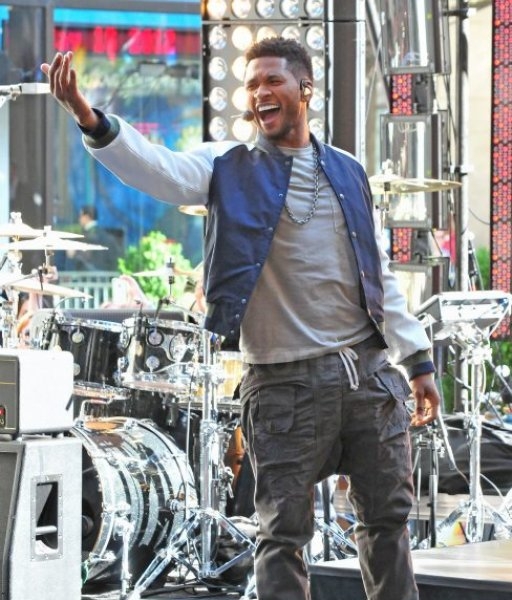 Usher TODAY Show Summer Concert Series
Usher kicked off the Today Show Concert Series at Rockefeller Plaza in New York this morning and he didn't disappoint the packed Manhattan crowd.
Singing songs of his upcoming album Looking 4 Myself, Usher pulled out all the stops and kept the crowd enthralled.
The Today show's concerts have become a highlight in Manhattan and what a way to start the series off!