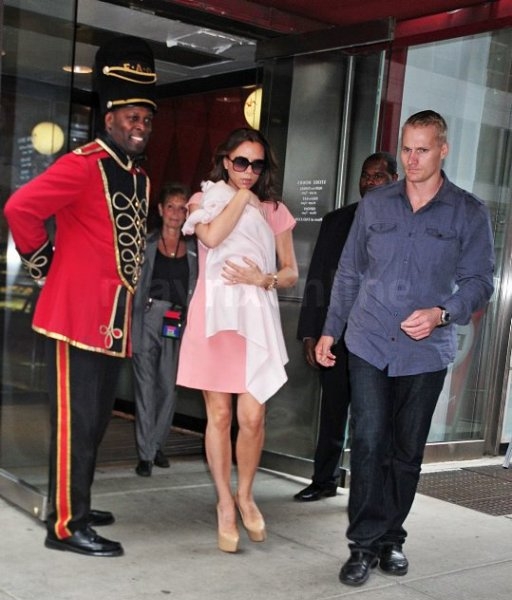 Victoria Beckham is So Hard Core for Fashion
When you're a celebrity mother, you often become a master at multitasking. Telling nannies what to do, always looking your best for the paparazzi and going out to fabulous movie premieres with your hot celebrity significant other isn't an easy task — and certainly not in 6″ heels. But somehow, Victoria Beckham manages to make it all look easy.
Victoria and her new daughter, Harper Seven, are in NYC for New York Fashion Week (have to start them early!) and she was carrying the baby while wearing 6″ Christian Louboutin daffodil platform heels. That looks like it'd be an accident waiting to happen, but she didn't even drop the kid once!