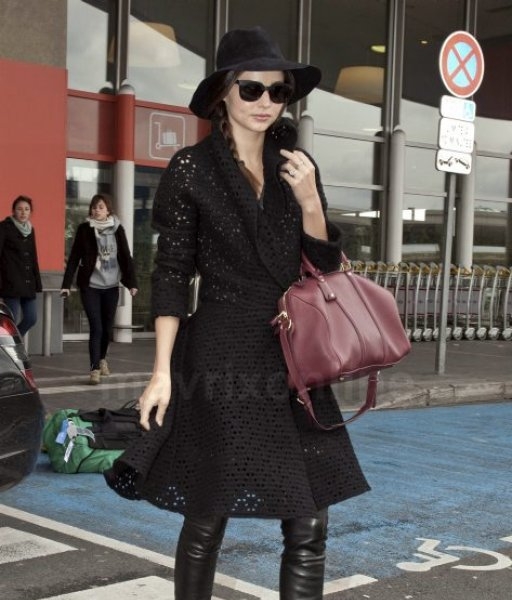 Victoria's Secret Model Miranda Kerr Arrives In Paris With New York Style
Victoria's Secret model Miranda Kerr jetted to Europe after a relaxing vacation in Miami where she showed off her tone beach body, but checked the bikini with her baggage upon her arrival to Paris.
The perfect physical specimen covered her body from head-to-toe, wearing a black dress with over-the-knee black boots and a big, black floppy hat.
Her hair was pulled to the side in a braid, which are becoming increasingly more popular with models and celebrities these days.
It's the 2012 Fall/Winter Fashion Week in Paris, and the model is likely making a pit stop in the fashion mecca.